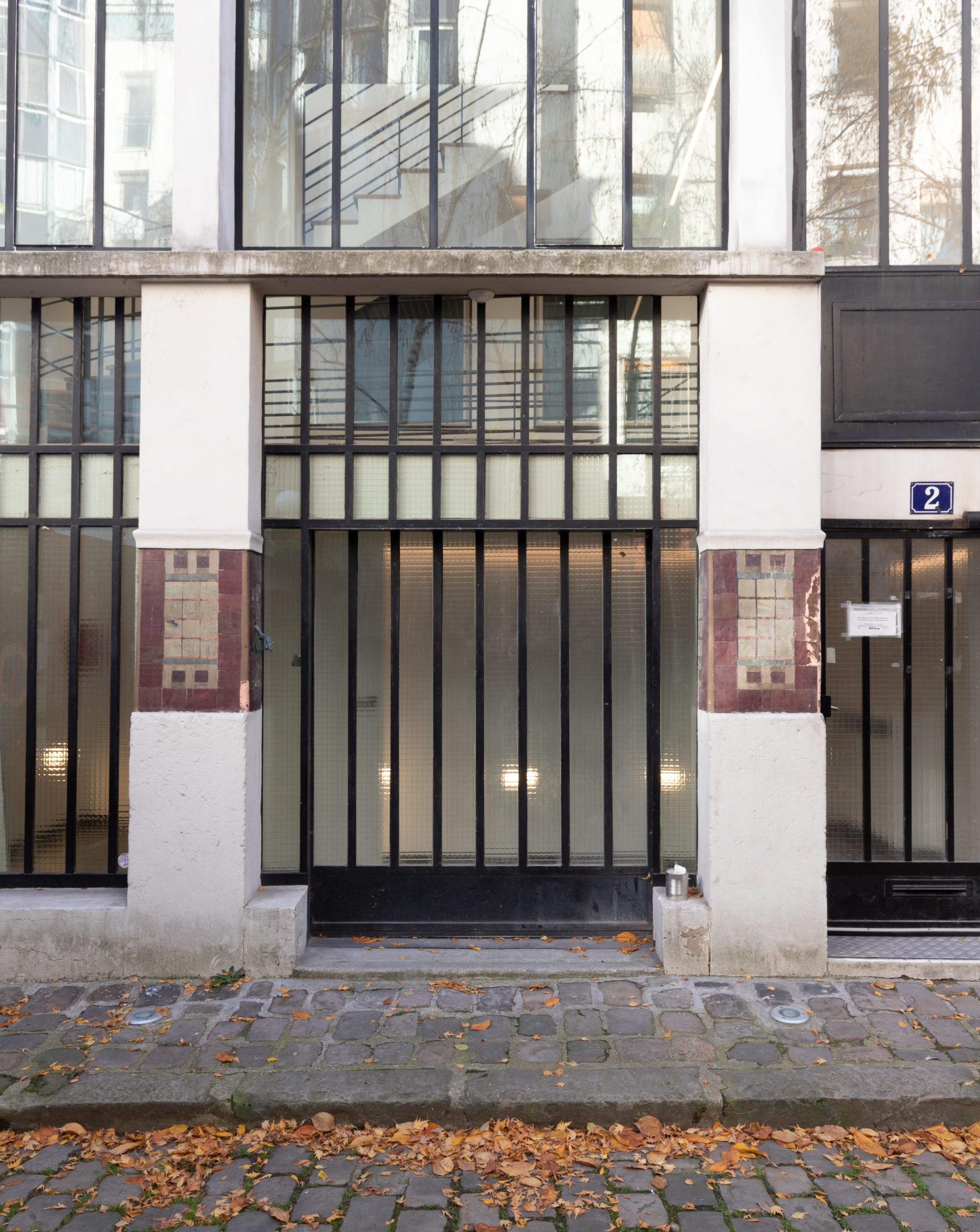 Origins
At the origin of each project, place meets use.
Origin is an architectural studio that accompanies the transformation of these places by creating projects that affirm their usefulness, durability and originality.
Our work consists in designing places to live, work and play, placing the environment and the users at the center of our reflection.
A collective and creative instinct allow us to imagine and shape tomorrow's environments.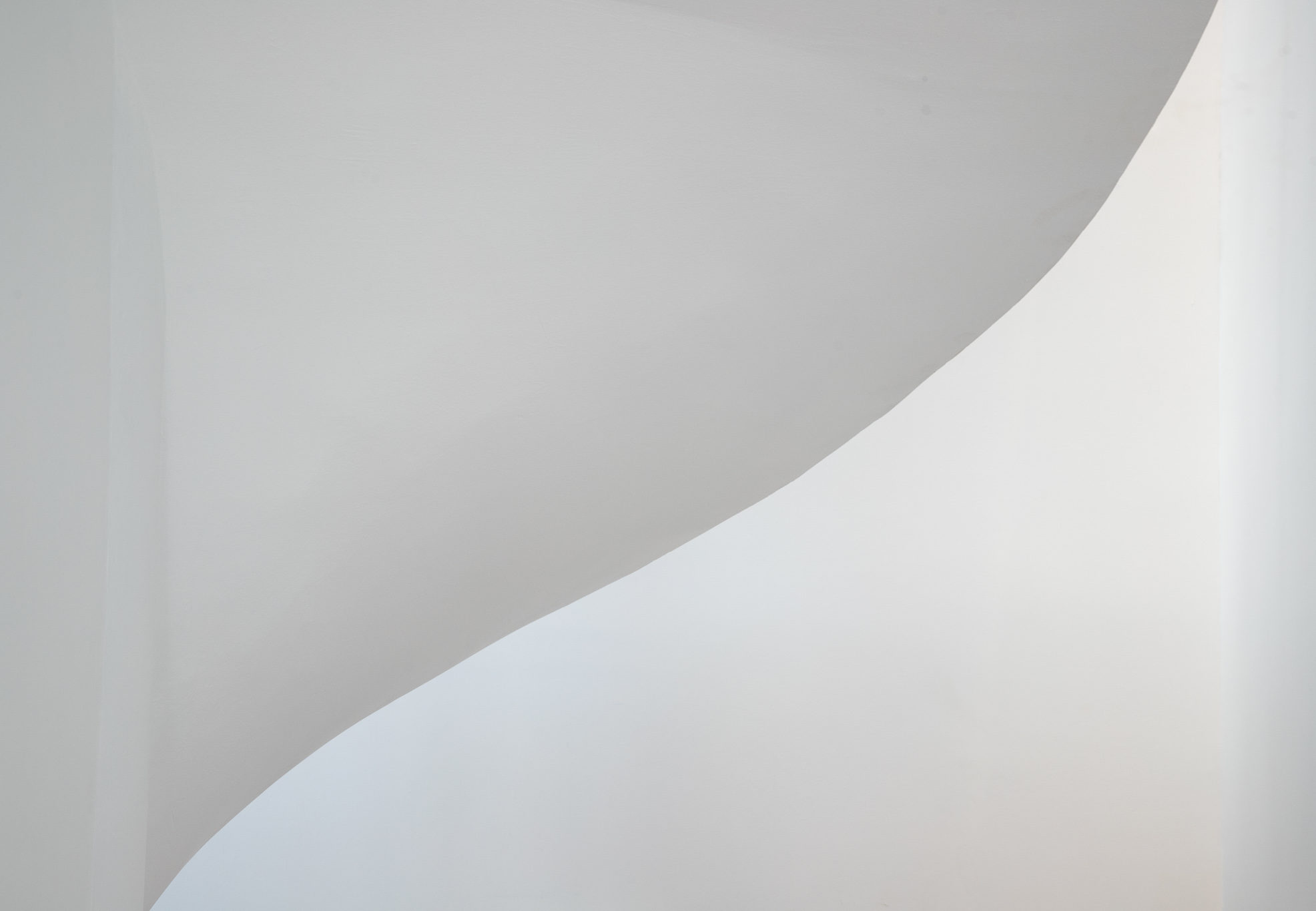 Process
Inspiration
Our creative process often starts with the same question: Which program for which place?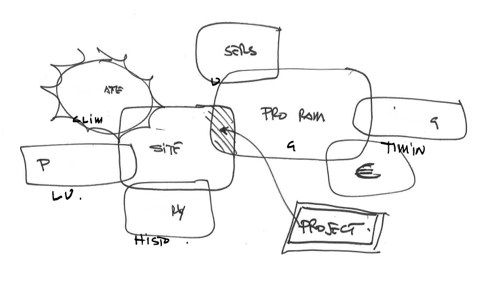 The analysis of these two bodies of information constitutes a basis for work and discussion. Any project then begins with their respective investigation as well as their potential encounters.
On the one hand, the site. It is essential for us to understand its history, its present and future administrative context, its geography, geology, climate, flora and fauna, etc. we never begin a project without an understanding of where it is located.

On the other hand, the program combines the client's or users' ambitions and challenges, theirs needs and desires. The program provides objectives of cost, planning and quality.

A project is a formal conjugation of a place and a utilization and should offer a unique experience as well as impart a memorable architectural identity. We strive to create useful buildings which have a positive impact on the territory to which it belongs.

Fabrication
Sketch, models and narratives dialogues are the first concrete representations of the project, destined to evolve, they are essential tools of creation. Often the simpler they are the stronger they resume and represent goals and objectives of the program and place.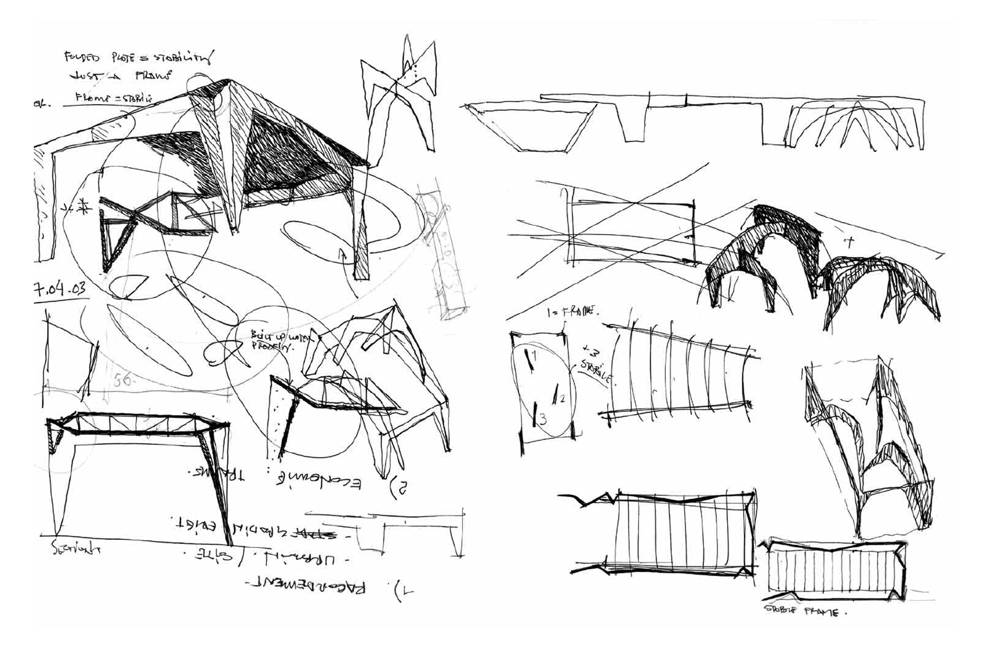 These simple tools are a way of communicating between ourselves and with our partners. The sketch is a form of architectural discussion, a universal language of debate. Architecture reposes on all our senses, but it is more often than not that our eyes decide on how to proceed.

The conceptual representation of a project functions when it sublimates the complexity of the two bodies of information it seeks to conjugate.

Digital tools and 3D BIM models allow us to develop our concepts, making them more tangible and real. They evolve in detail over the course of our exchanges with our partners until they prefigure the final project. In short, the 3D model is the direct translation of our collaborative work.

Production
Each project has a story, written in detail, they become unique places and buildings.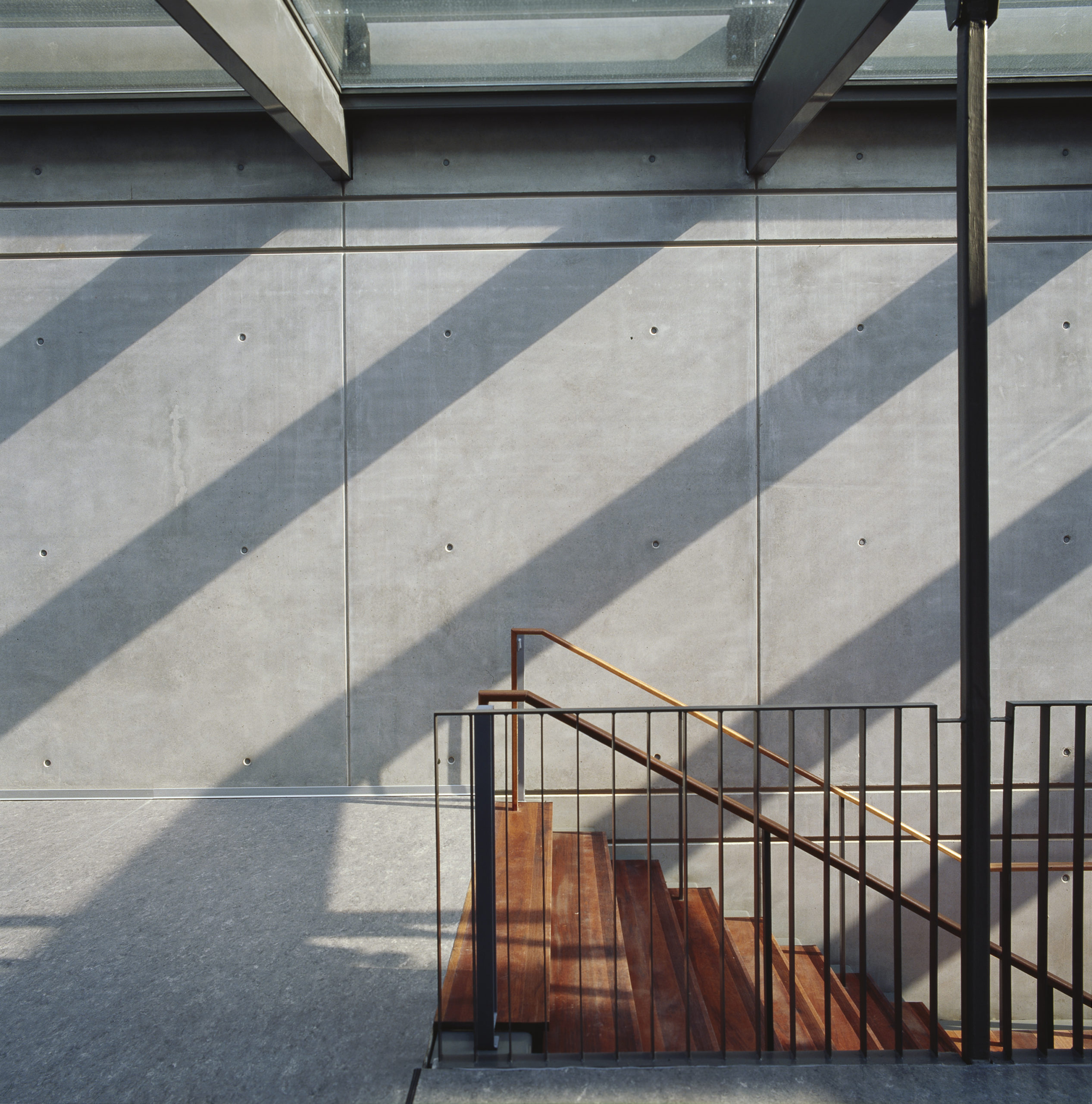 The choice of materials and details, as well as the contractors and artisans that build them, represent the last link in the chain of thought that connects the original ideas to the final product. A project is carried out by the quality and continuity of its actors.

Our project teams follow their work from end to end, they are reinforced at key moments and are present for the final delivery to their owners and users.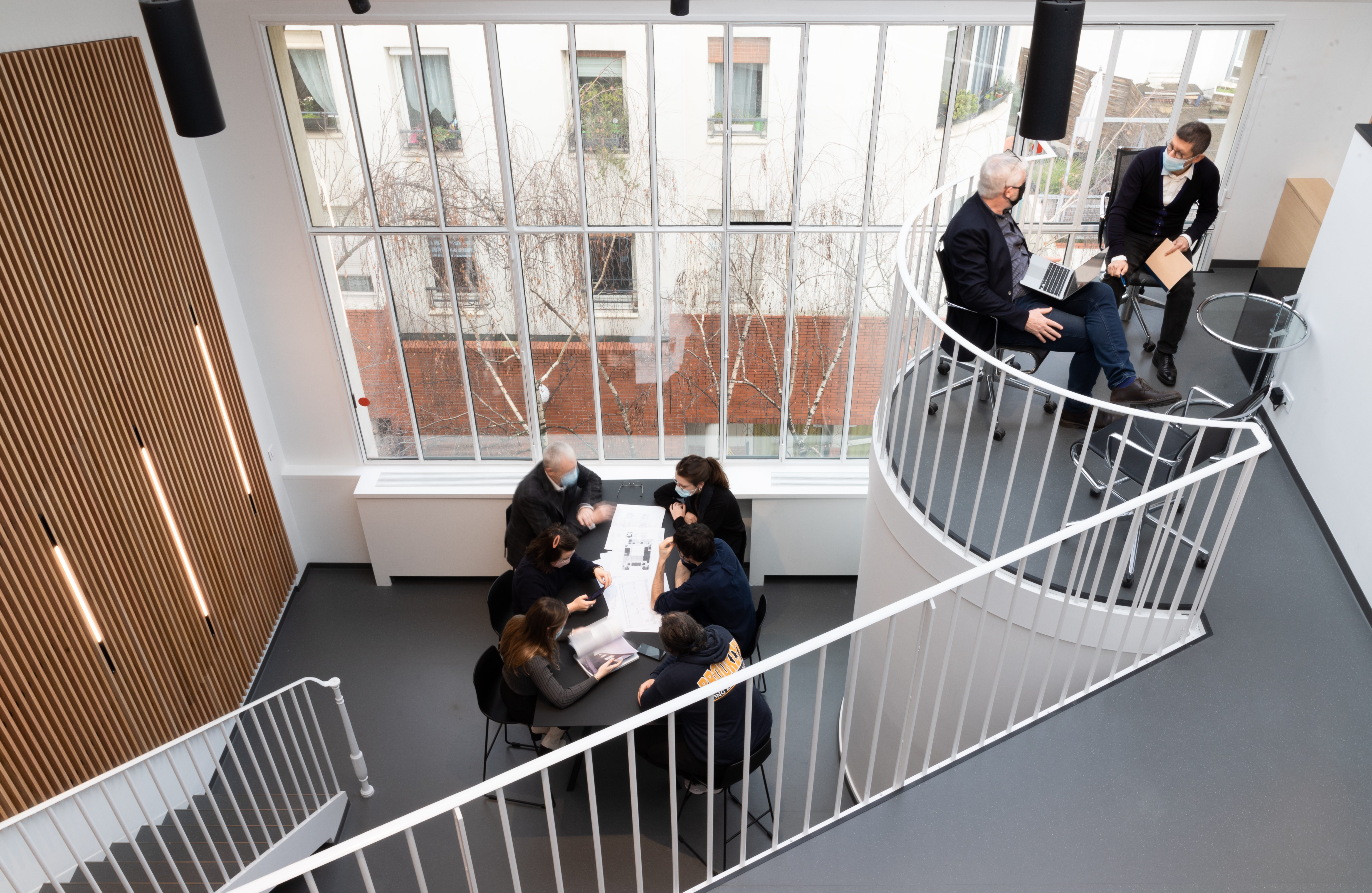 The Team
In 2019 Origin left the 13th arrondissement and moved to the heart of the Montparnasse district. 2 impasse Lebouis is a five-story building at the end of a small cul-de-sac that long housed the Henri Cartier-Bresson foundation. Built in 1913, this small historical monument listed building was one of the first buildings by architect Emile Molinié (1877-1964) and was originally a design studio of theatre decor. Located at the rear of a richly decorated corner building, the building has a glass facade topped by a glass roof, cascading over the top three levels organized in a succession of mezzanines.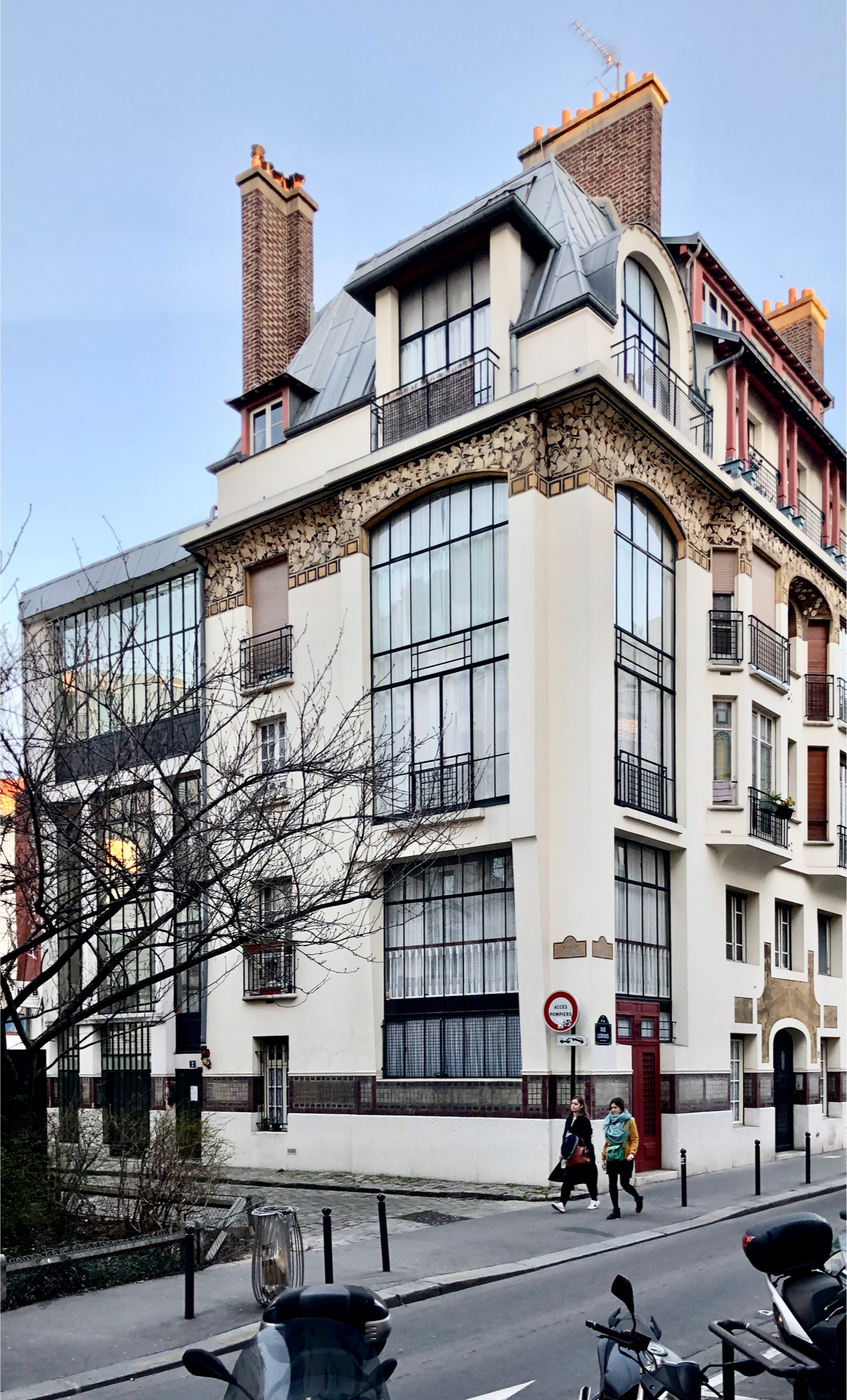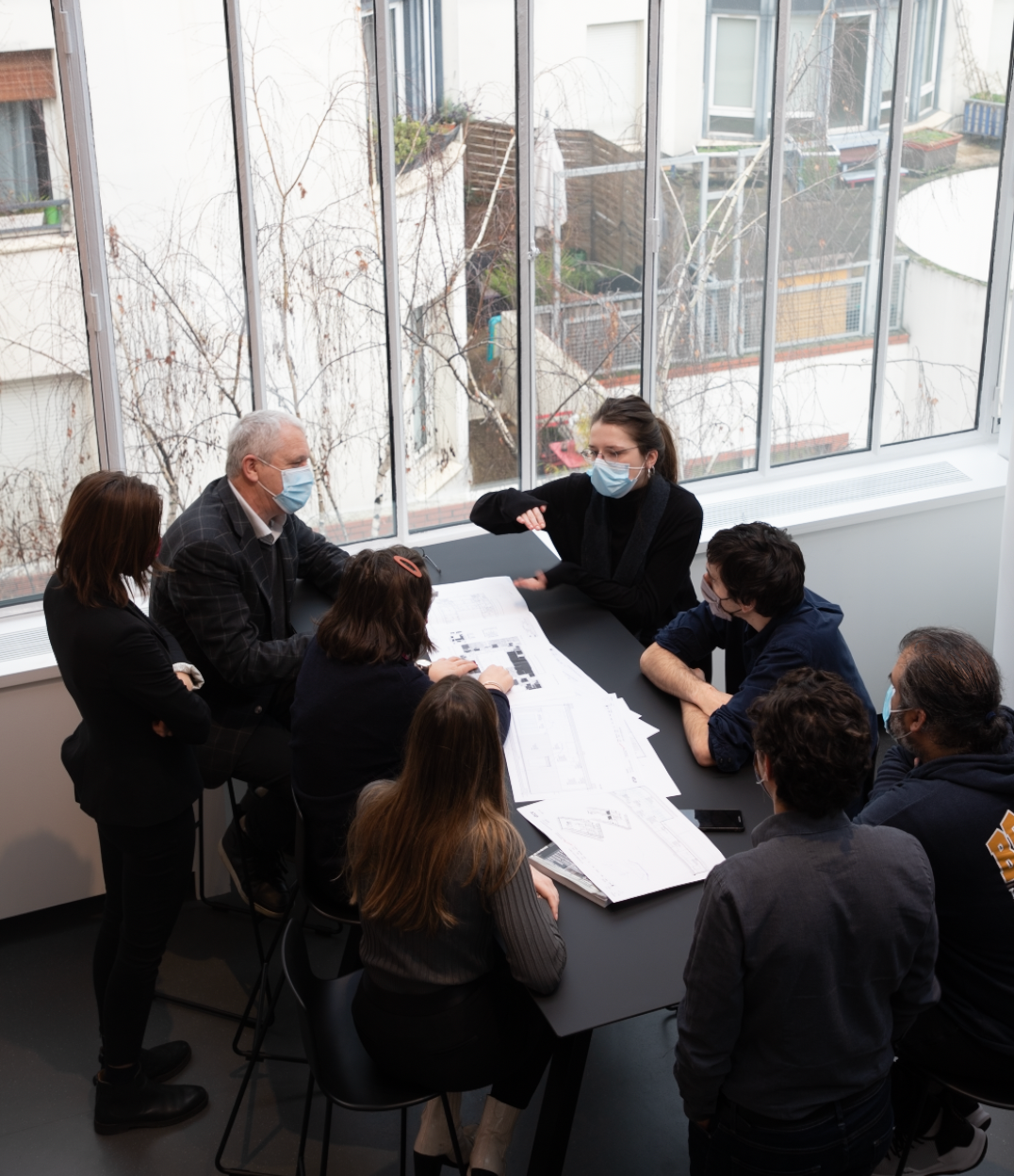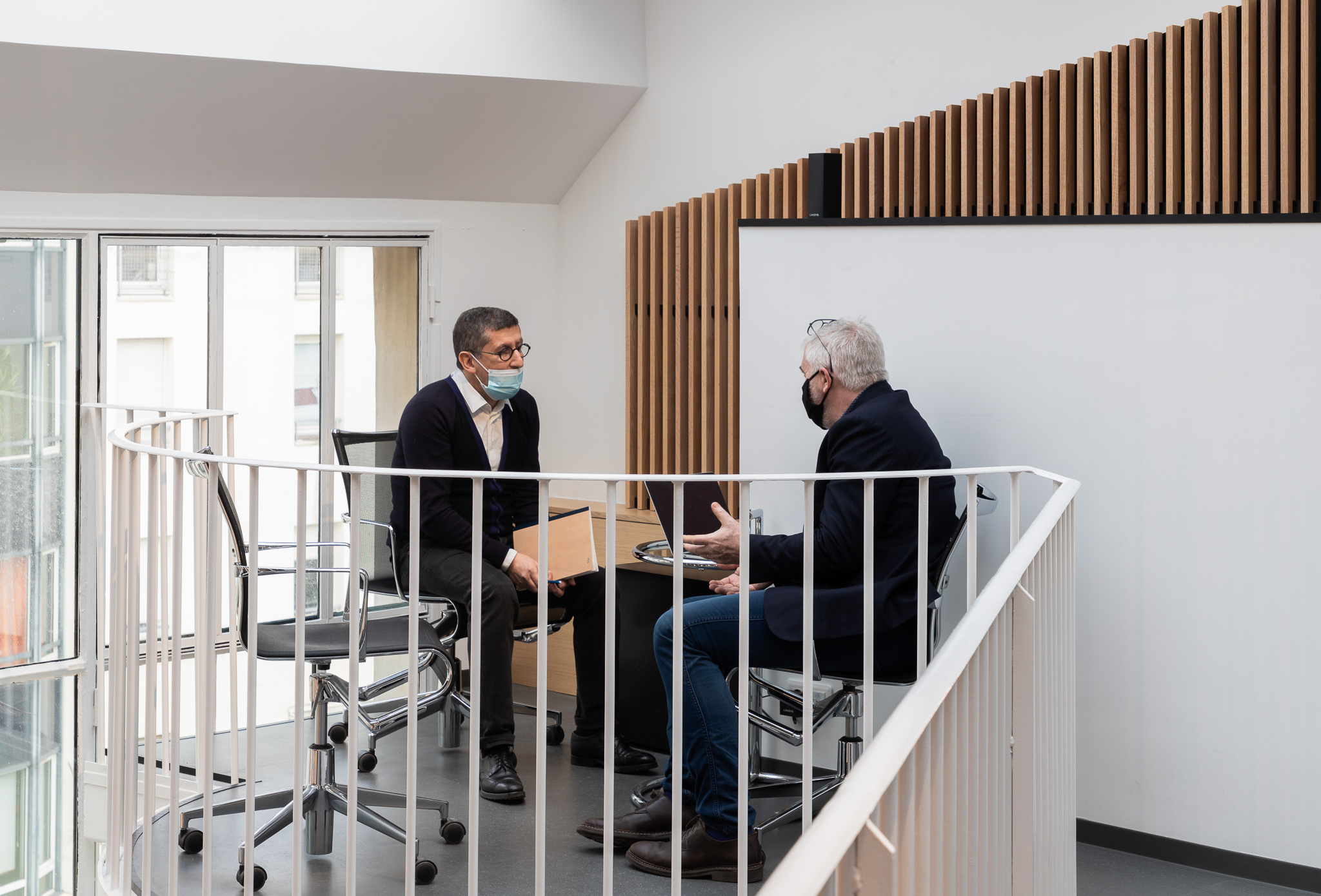 At Origin, collaboration is essential, workshops and discussion are an integral part of the life of the studio. We promote our talented individuals, whose ambitions are important to us. We are committed to providing opportunities to develop their experience and skills as we believe that a personnel agenda contributes to the success of our collective gain.

In the studio, we work in teams, following each project from start to finish. New teams are reconstituted for each project in order to enrich relations between actors. Paris is an extremely rich and unique city of talent and experience in which our studio has greatly benefited. The metropolis draws talents from around the world which is clearly visible int the cultural diversity of our staff.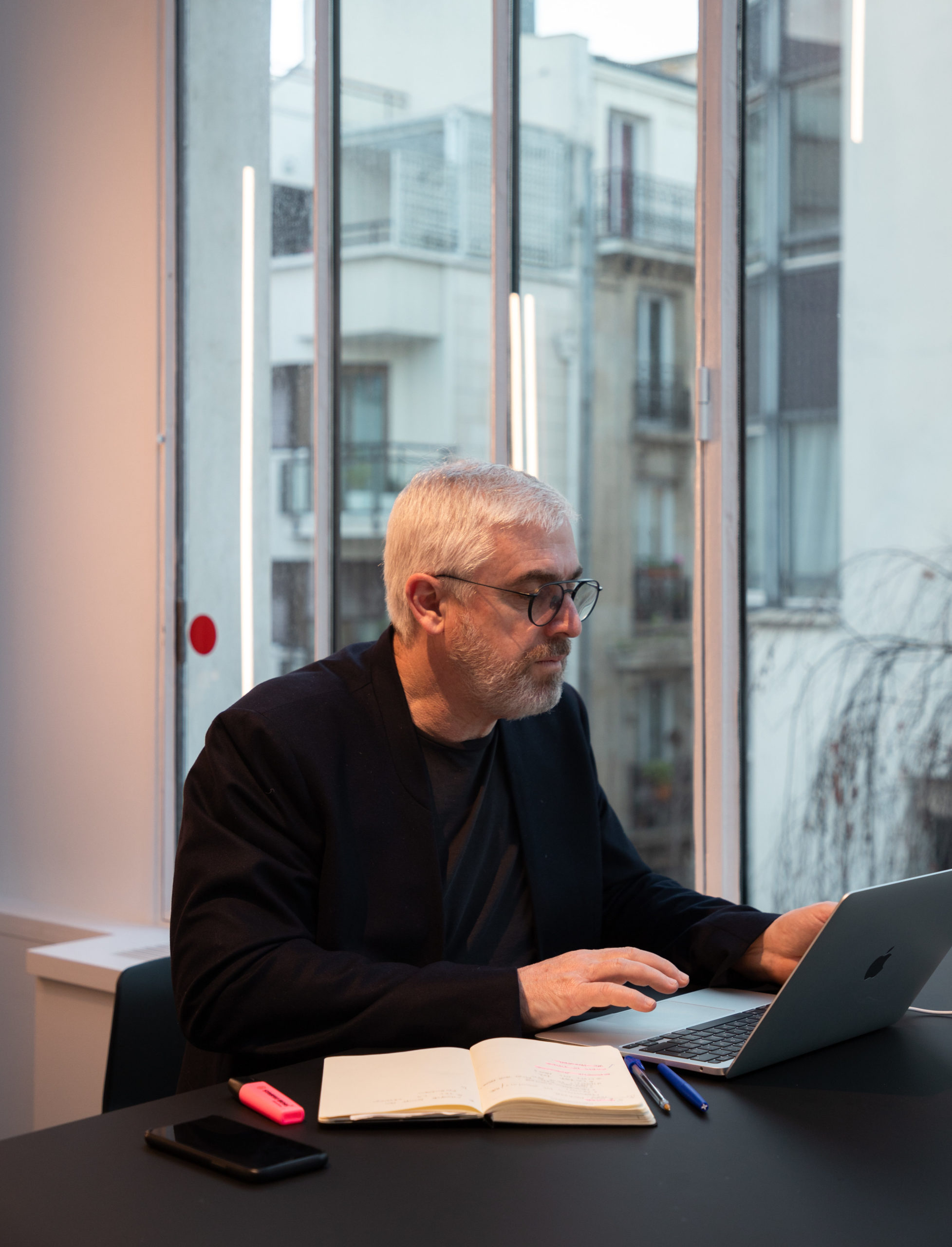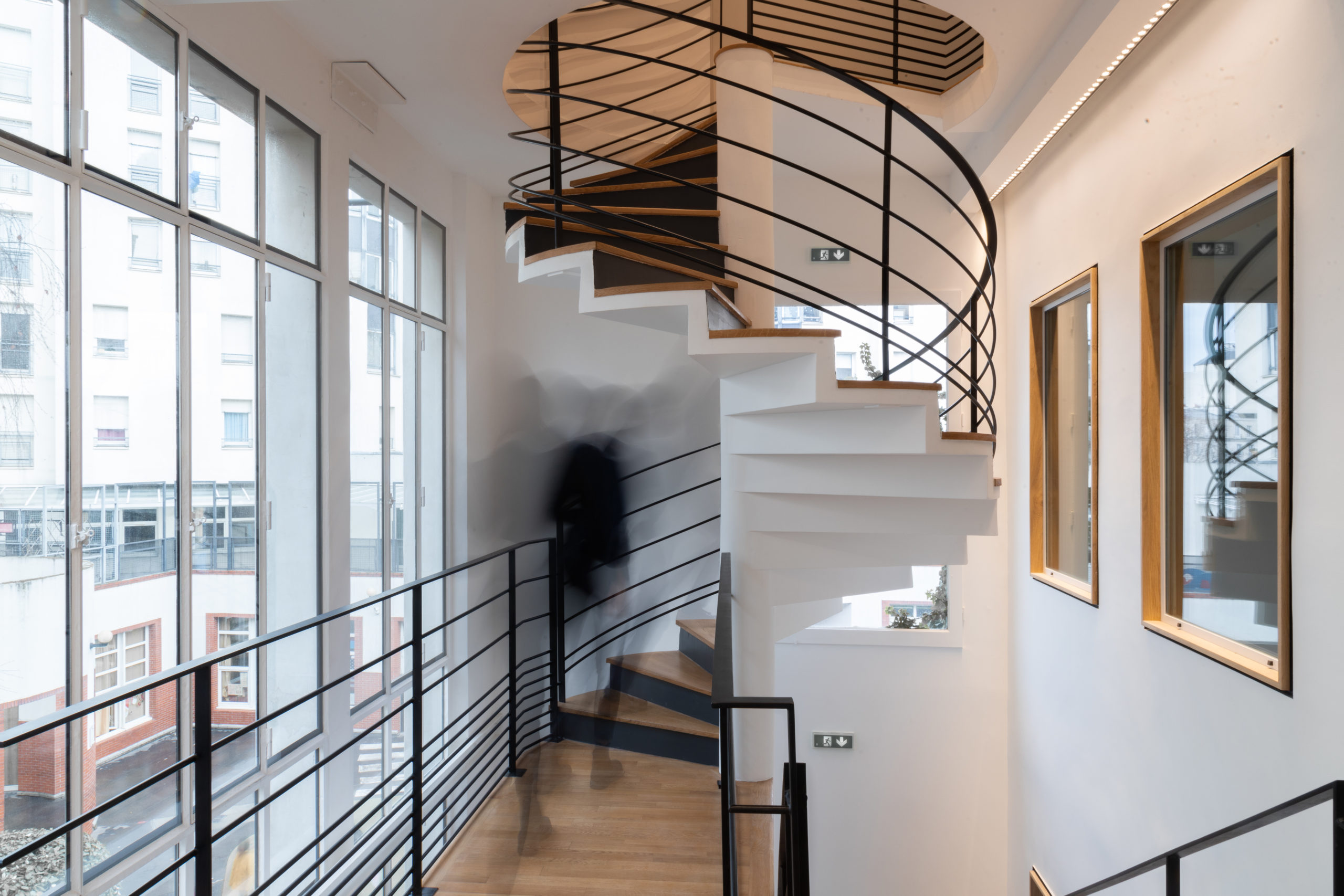 We appreciate moments of conviviality. Our weekly office FORUM brings us all together to share around our current projects, organizational topic and news. It is an important moment where everyone offers their input. It has been particularly helpful over the past year that found many of us working remotely. This collaborative spirit has both been beneficial to our work as well as the personal growth of our staff.